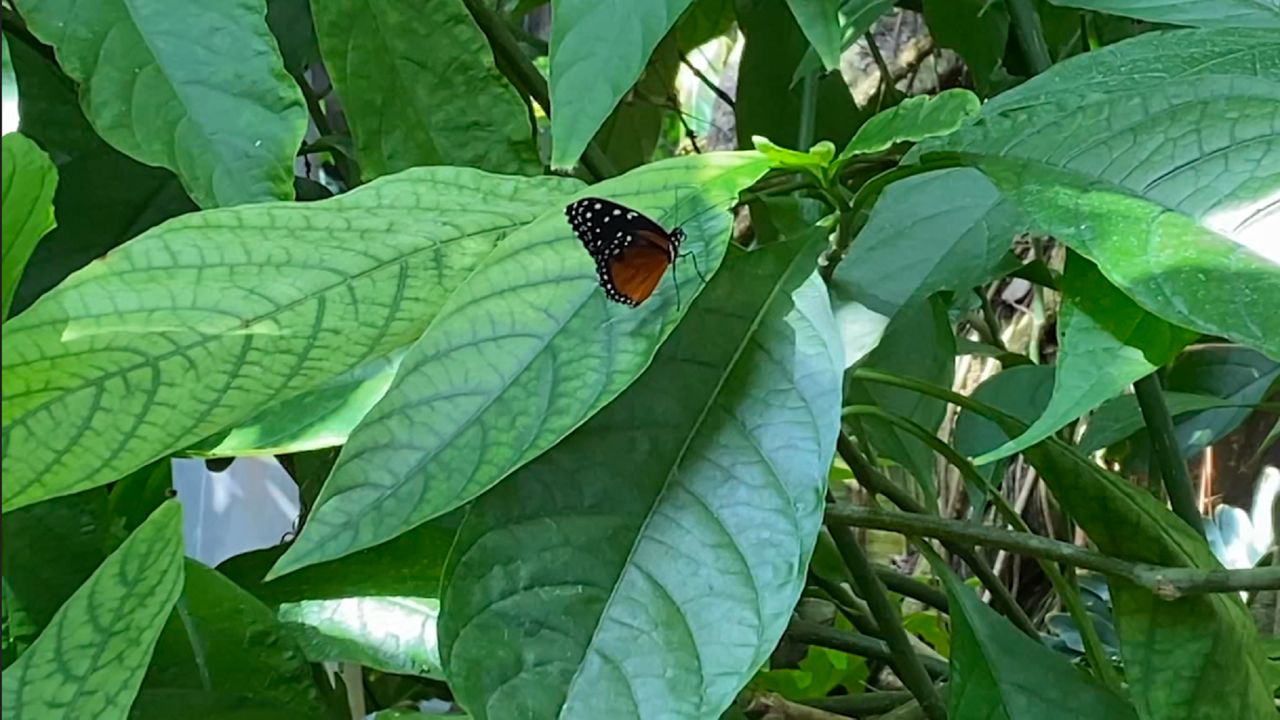 Return of the butterflies to the Cleveland Botanical Garden
CLEVELAND — If you visit the Costa Rica Greenhouse in Cleveland Botanical Garden you will see hundreds of butterflies flying around the room.
"It really opens your eyes to the connection to nature, you know, and the biodiversity of our planet. Everything you see here is nothing you would see in Cleveland," said Jillian Slane, director of exhibits and experiences at Cleveland Botanical Garden.
Slane said they typically release 200-300 butterflies every week, year-round.
The butterflies are most active when there is more sunlight, which is part of why the garden decided to only release them between April and September this year, Slane said.
"We plan to release 600 a week and their lifespan is, depending on the species, three to 12 weeks," she said.
Butterflies come from different countries with eight different species present in the garden.
"And they get to the pupal stage. So they're in the cocoon and they're just hanging out there waiting to cook and be released. So that's how we get them," Slane said.
Guests can watch the butterflies fly by and take photos of them landing on the many plants in the greenhouse.
Slane said butterflies like to perch on flowers for nectar, but that's not all they eat.
"We also feed them bananas, which they can get their nectar from," she said.
In addition to the butterfly exhibit, the garden offers a new moth hunt for children at the Hershey Children's Garden.