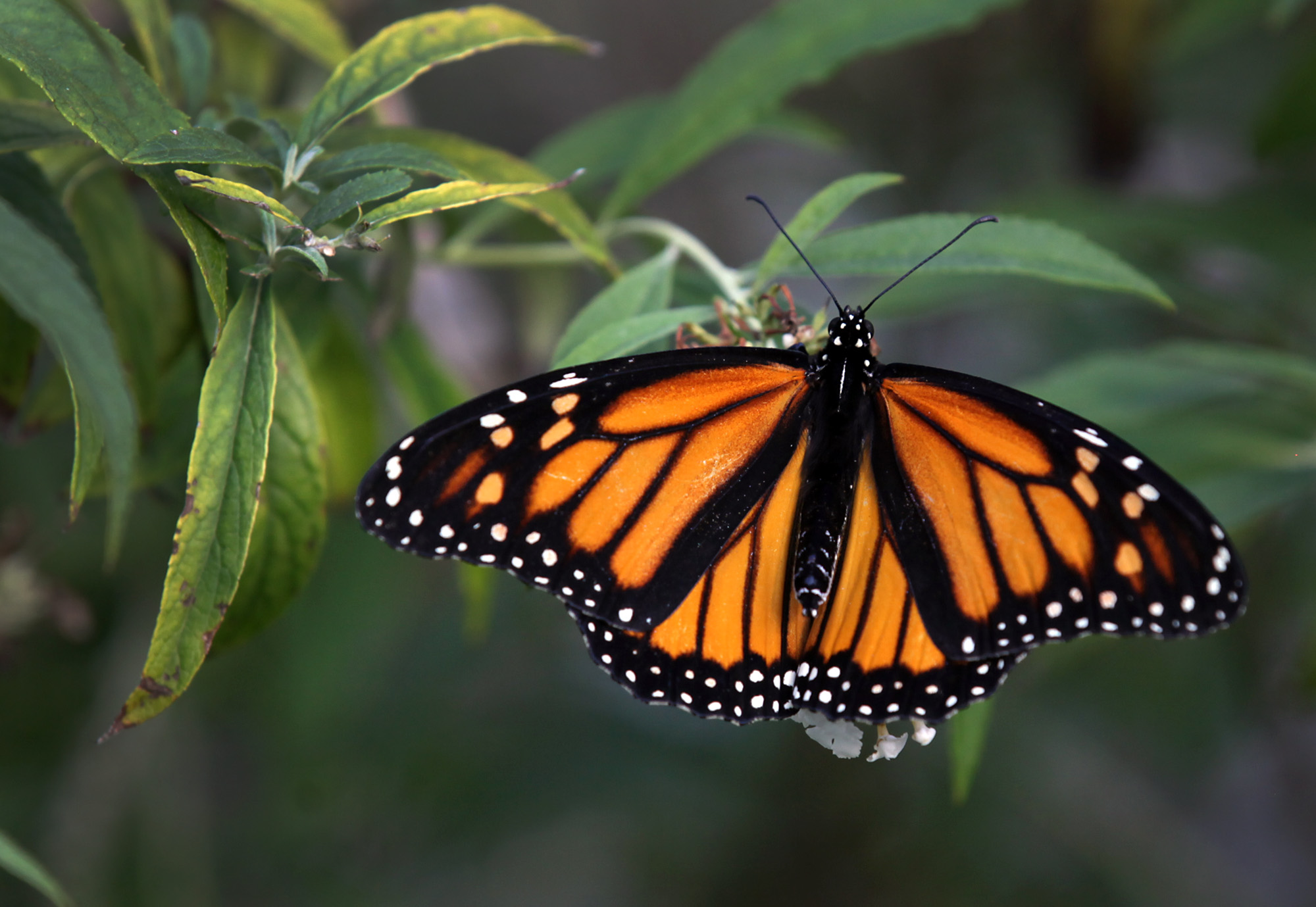 Remember when the San Antonio Botanical Garden helped save a New York monarch butterfly
Almost ten years ago, a monarch butterfly flew south for the winter to the San Antonio Botanical Garden. But only after taking a flight from upstate New York.
In September 2012, Maraleen Manos-Jones noticed a monarch caterpillar forming its chrysalis, a hard outer case that protects the insect as it transitions into a butterfly, in her garden. Over time, she became concerned that this particular caterpillar was delayed in its formation, about two weeks behind the rest of the pack. After the caterpillar transformed in late October, during a cold snap in upstate New York, Manos-Jones knew she needed help saving this butterfly.