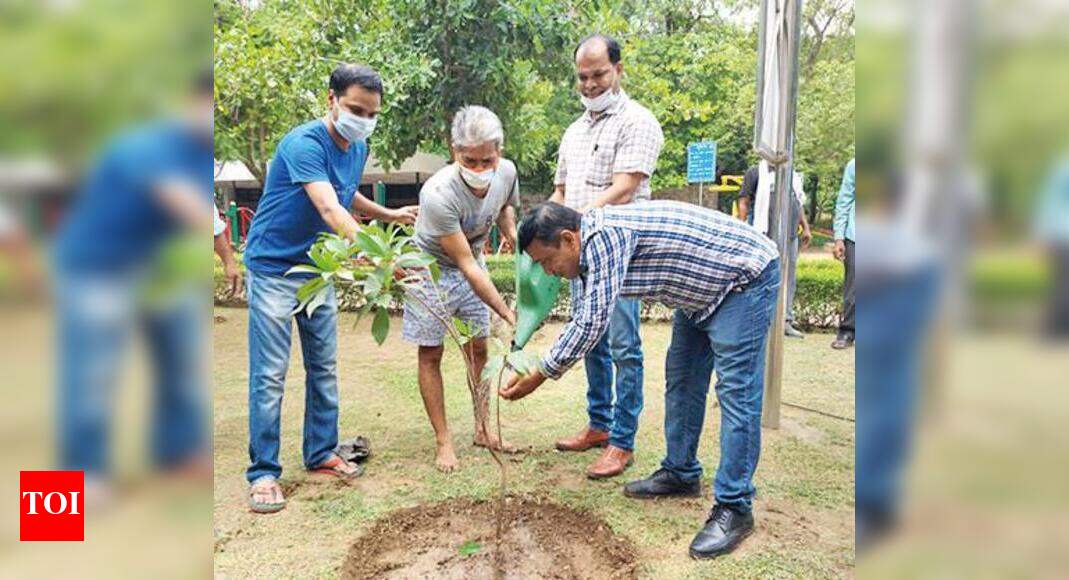 On a green mission: the NDMC launches a 3-week planting campaign | Delhi News
[ad_1]
New Delhi: To improve green coverage in Delhi in Lutyens, the New Delhi City Council (NDMC) launched three-week Van Mahotsav.
The civic body plants thousands of decorative saplings and shrubs, and undertakes ground vegetation, in addition to maintaining / remaking green lawns in gardens, happiness areas, roundabouts and selfie points for improve aesthetics. NDMC has set a target of 3,850
trees
and 5 lakh shrubs for 2021-22. During Van Mahotsava, 1,475 trees and 99,831 shrubs will be planted.
"The majority of trees and shrubs are planted during Van Mahotsav, which will last until next weekend. With regular watering of
plants
during the monsoon, survival becomes easier. We involve around fifty associations helping residents to plant trees and ensure their survival, "said an official.
For an uninterrupted water supply after the monsoon, NDMC is seeking permission from the Chief Secretary to allow the operation of certain boreholes that had been disconnected on the direction of the National Green Tribunal. "About a hundred boreholes have been disconnected in the region, causing a lot of inconvenience. Recently, the Chief Secretary convened a joint meeting on the leadership of NGT and asked the Delhi Jal Board of Directors to present a concrete plan for water supply by the sewage treatment plants, "said the Minister. responsible.
NDMC covered parks, central shoulders and green lawns by the roadside in Lodhi Colony, Bharti Nagar, Laxmibai Nagar, Sanjay Jheel, Shantipath-Chanakyapuri, South Avenue and Lutyens' Bungalow Zone. Different species include chiku (sapota), amaltas, gulmohar, bottle brush, kachnar, bottle palm, ashok, neem, arjun, maulsari, champa, nimbu, jatropha, l 'hibiscus, hamelia and chandni.
The NDMC covers 3% of the total area of ​​Delhi, but has 64.5% green cover with six large gardens and three international relations memorial parks. "There are five rose gardens, 135 avenues of 270 km long, eight nurseries, three high-tech nurseries, 51 roundabouts, three happiness parks, 24 vertical gardens in different places, 123 residential parks, 501 CPWD settlement parks and an NDMC
gardening
school, all of which are covered during the ride, "the official said.
[ad_2]