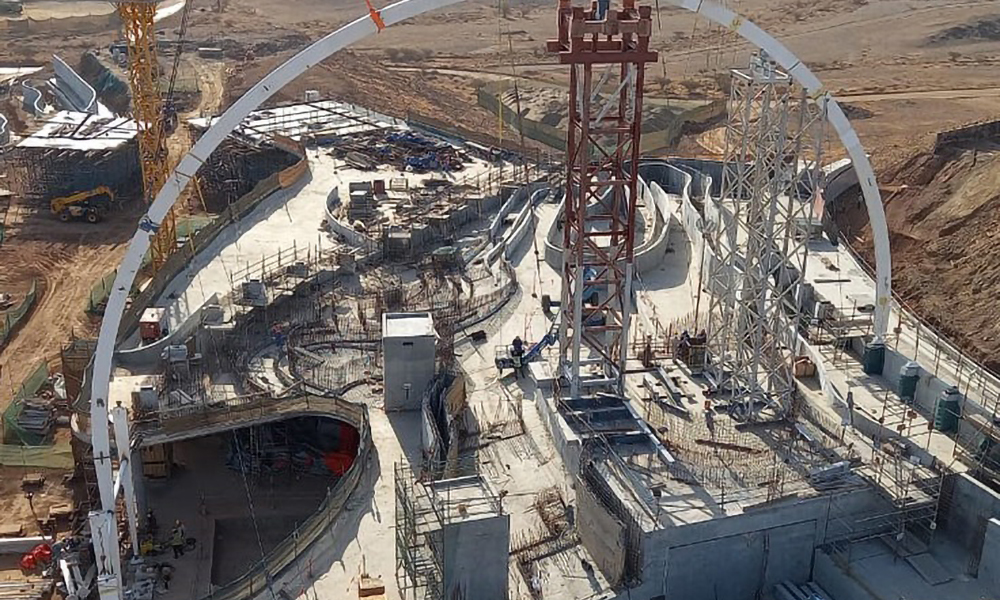 Oman Botanical Garden reaches milestone in its construction
The construction of the Oman Botanical Garden has reached a major milestone after the erection of its first structural arch measuring 40 meters long, 31 meters high and weighing 26 tons. in the center of the establishment.
Developed through a collaboration between the design, planning and engineering firm Arupan architectural firm based in London Grimshawand an international consulting firm in museums and heritage Design Haley Sharpe at a project cost of 154 million euros translates to around 175 million dollars, the garden is located at the foot of Al-Hajar mountain in the heart of the capital Muscat.
Expectations for Oman Botanical Garden
Look for construction leads
When completed, possibly in 2023, the botanical garden will be the largest in the Arabian Peninsula, and also one of the largest in the world with teaching and research facilities, a playground and a recreation center. 'welcome. The facility will also offer a tour of the central deserts as well as the southern and northern mountains.
Visitors will also have the opportunity to experience the flora and vegetation of Oman and also the opportunity to experience Oman's rich cultural and agricultural heritage as well as the country's legendary hospitality.
According to Salim Al-Mahrouqi, the Minister of Heritage and Tourism, the garden will cover 420 hectares and house species that include endangered species from eight different habitats in the sultanate. Salim also said the garden will showcase traditional cultures and the different ways people in Oman use plants.
If you have any remark or more information about this article, please let us know in the comments section below.