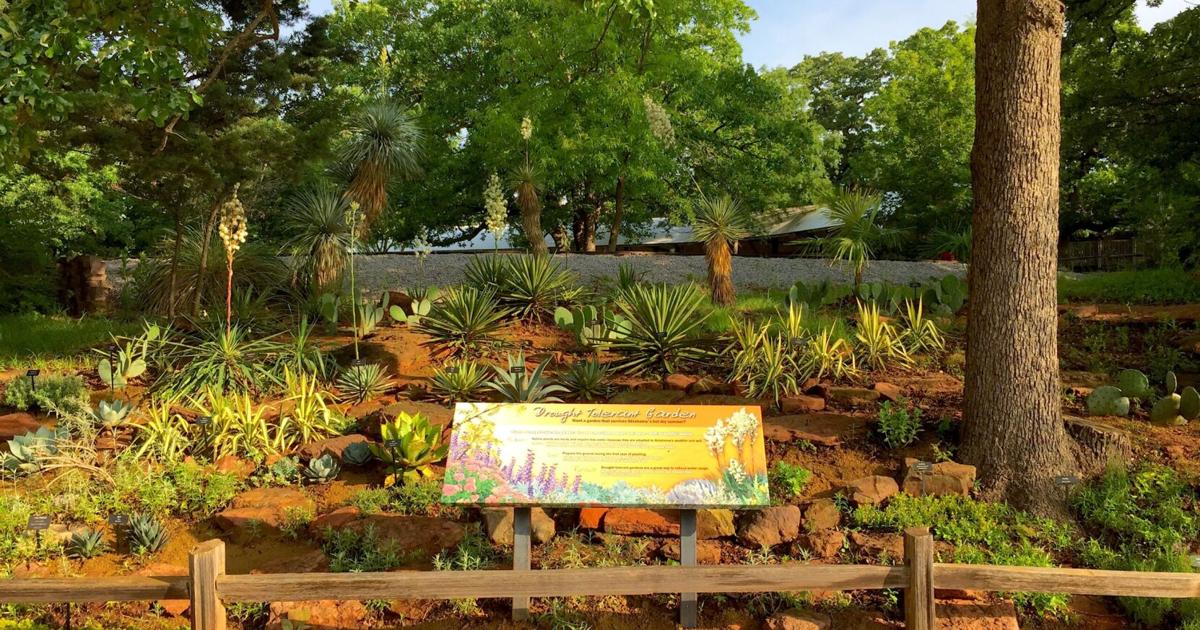 OKC Zoo Celebrates 20 Years as an Accredited Botanical Garden, Living Museum By Darla Shelden | Community
By Darla Shelden
City Sentinel Journalist
OKLAHOMA CITY, OK — Through the American Association of Museums, the Oklahoma City Zoo is celebrating 20 years as a nationally accredited botanical garden and living museum. Since April 1998, the botanical collection at the OKC Zoo has grown through the acquisition of new plants and gardens incorporated into several major facilities and habitat expansions over the years.
The zoo now houses more than 20 designated horticultural exhibits and collections, including more than 100 species native to Oklahoma.
"The Oklahoma City Zoo and Botanical Garden is a place where people can connect with nature and appreciate the interconnectedness of plant and animal collections as one," said Horticultural Curator Lance Swearengin.
"The future of the Botanical Garden looks bright with many exciting events on the horizon such as a new picnic grove and stunning lawn landscape installation and the addition of our local digging master gardeners to help botanic gardens thrive for the next twenty years."
The OKC Zoo has a long history of botanical interests with many native trees on grounds over 100 years old. Groves of historic post oaks guard the landscape as descendants of the zoo's historic crosswood ecosystem. These large, shaded figures remind guests of the important role native plant materials play in Oklahoma's natural environment.
As part of a Tree Bank Foundation program celebrating 100 years of the state, more than 100 trees have been planted along Oklahoma's trails, known as Centennial Tree Groves. http://www.thetreebank.org/tree-projects/beautification-projects/centennial-grove-native-plantings/
Landscaping near the zoo's newly renovated picnic area is nearing completion, including the addition of many new gardens. The picnic grove and the large lawn will be the new heart of the botanical garden with several distinct garden areas.
According to a recent press release, the plants chosen for the gardens will bloom in succession through the seasons, bringing color and delight to zoo visitors. "The garden is full of iconic native plant specimens alongside rare and unusual species. They will thrive under a canopy of carefully designed flowering trees and shrubs to accentuate the existing oak grove.
The project was inspired by the historic oak trees of Oklahoma which are preserved as a fundamental part of the space. Preserving these ancient members of the botanical collection was the motivation behind the update, according to Swearengin. Building a large picnic deck will elevate guests into the canopy of the grove while reducing soil compaction issues, which works to save these iconic trees for future generations, Swearengin added.
Opening this summer, the new 6.6-acre, $22 million Sanctuary Asia area will create a unique environment for the Asian continent's endangered animals to thrive. Guests will be able to observe these endangered creatures while receiving world-class zoological care in a "lush and nurturing natural environment."
Incorporating plants native to Oklahoma, the garden layout draws inspiration from traditional Japanese and Southeast Asian horticultural traditions. The design's goal is "to evoke harmony and present a serene landscape that is beautiful in every season," the statement said.
Other horticultural attractions at the zoo include Oklahoma's largest collection of hardy bamboo along with many rare and endangered plants displayed on the grounds and in exhibits.
The zoo's annual flower festival, Zoo Blooms, currently taking place, features more than 100,000 specimens of flower bulbs such as tulips, daffodils, hyacinths, crocuses, narcissus and irises.
Many zoo plants are used as enrichment food supplements for zoo animals, such as bamboo, mulberry, willow, cane, day lily, and sugarcane.
The OKC Zoo has one of the largest outdoor butterfly gardens in Oklahoma, with a total area of ​​21,000 square feet.
The Oklahoma City Zoo hours of operation are 9 a.m. to 5 p.m. daily. Regular admission is $11 for adults and $8 for children 3-11 and seniors 65 and older. Children two and under are admitted free. For more information, call 405-424-3344 or visit okczoo.org.