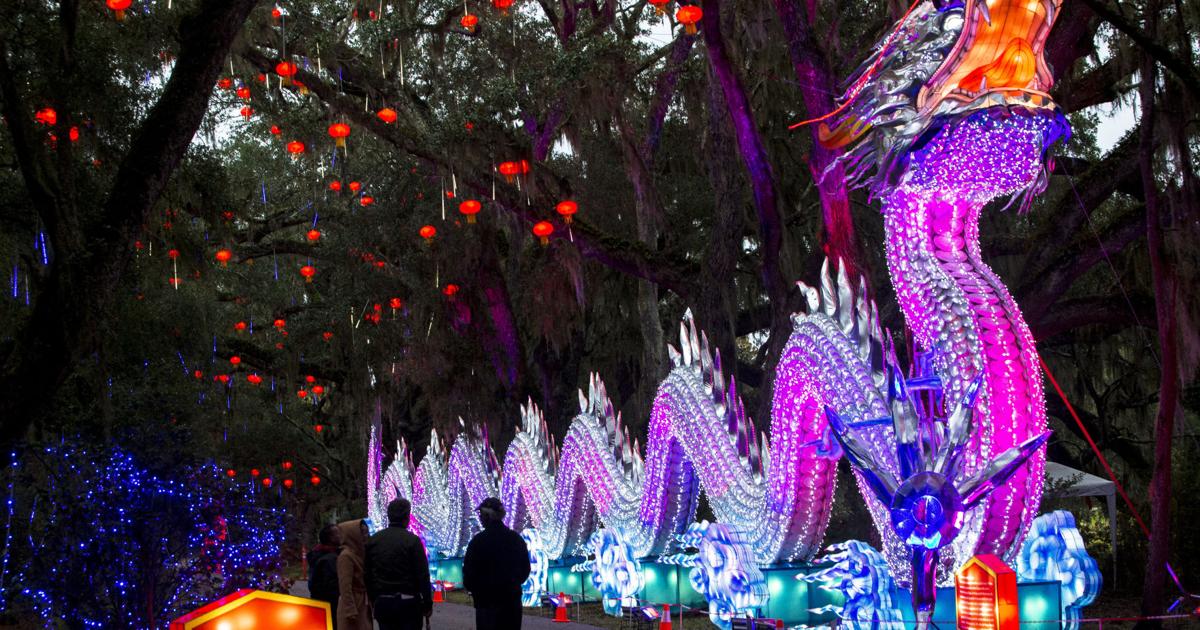 Magnolia Plantation of Charleston Partners with Chinese Lantern Group for Special Exhibition | Arts and travel
[ad_1]
At the end of September last year, Mary Ann Johnson received an email from Justin Corsa, North America director of China Lantern International. Corsa was an admirer of the large public garden at Magnolia Plantation and Gardens and wanted the historic site's operations manager to consider an unusual proposal.
At first Johnson assumed that Corsa was talking about installing these common paper lanterns, usually red in color and featuring Chinese characters. But then she clicked on the link embedded in the email.
"It was an instant amazement," she said.
Johnson quickly shared the proposal (and the link) with his colleagues and went through the logistics in his head. Was it even possible? They all concluded: Yes, it was possible. The board quickly embraced the idea.
It would above all be a cultural exchange, the result of a partnership between the two organizations. The two would invest significant funds in the project, eventually reaching an anticipated $ 1 million, and then share the proceeds.
The "Lights of Magnolia" installation would include Chinese figures, including dragons and foo dogs, but also figures representing the flora and fauna of Magnolia Plantation, such as peacocks and camellias.
The figures are large and colorful, and require a large generator to provide enough power to light them. They are placed over several acres of the property, organized in such a way that visitors can walk around the ambitious exhibition and see it all. Some figurines are particularly intended to appeal to children.
The centerpiece of the installation is the 200-foot-long dragon, made up of over 26,000 porcelain plates held in place with wire.
John Drayton Hastie Jr., one of the owners of Magnolia, said he hopes the project will be especially popular with young people.
"The kids will come out and see this and be interested in knowing more about China," he said. "I want Americans to know more about China; America and China are where it's happening.
A groundbreaking ceremony on Tuesday drew representatives from several local chambers of commerce, some of the Chinese artisans responsible for the installation as well as executives from Magnolia Plantation and Gardens and Zigong Lantern Group, owner of China Lantern. International.
Joy Lim, supervisor of Zigong's international project, said her company employs 200 permanent staff and hires independent designers and artisans with high-tech expertise. A team of dozens of people got everything set up at Magnolia last month.
She said typical materials used to build the figurines include colored glass bottles, plates, metal pieces and string lights. Some of the company's other facilities include an interactive component: for example, clapping and opening flower petals, talking to an animal and watching it come to life, walking past a screen and triggering a visual effect such as the ripple of the flower. 'water.
The Magnolia exhibit was meant to "celebrate hope, love and the enlightened moments in your life," she told the rally.
Corsa said his company is overseeing four projects simultaneously in the United States, and another, in Boston, will be added next year. The Charleston project required nine months of on-site meetings, a lot of coordination, and materials shipped overseas in a dozen 40-foot containers.
"It was a real test of strength," he said.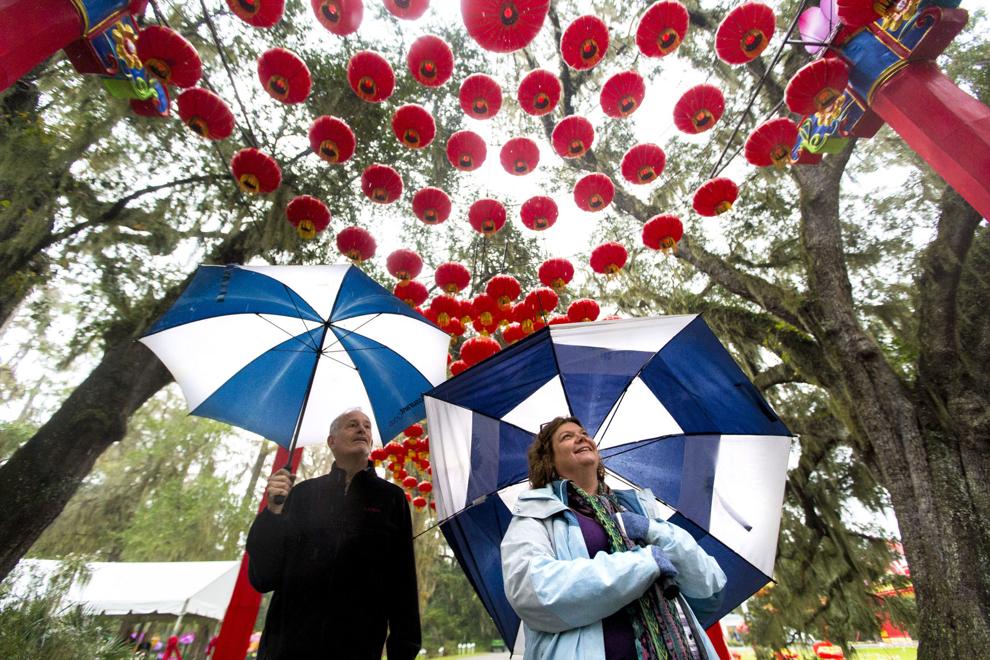 Richard Yang, president of the Carolina Chinese Chamber of Commerce, noted that an exhibition celebrating cultural exchanges would likely attract many of the 80,000 Chinese living in North and South Carolina.
The "Lights of Magnolia" exhibit, best viewed after dark, will be open to the public until March 15. For more information and to purchase tickets, visit www.magnoliaplantation.com/chinese_lantern_festival_charleston.html.
[ad_2]