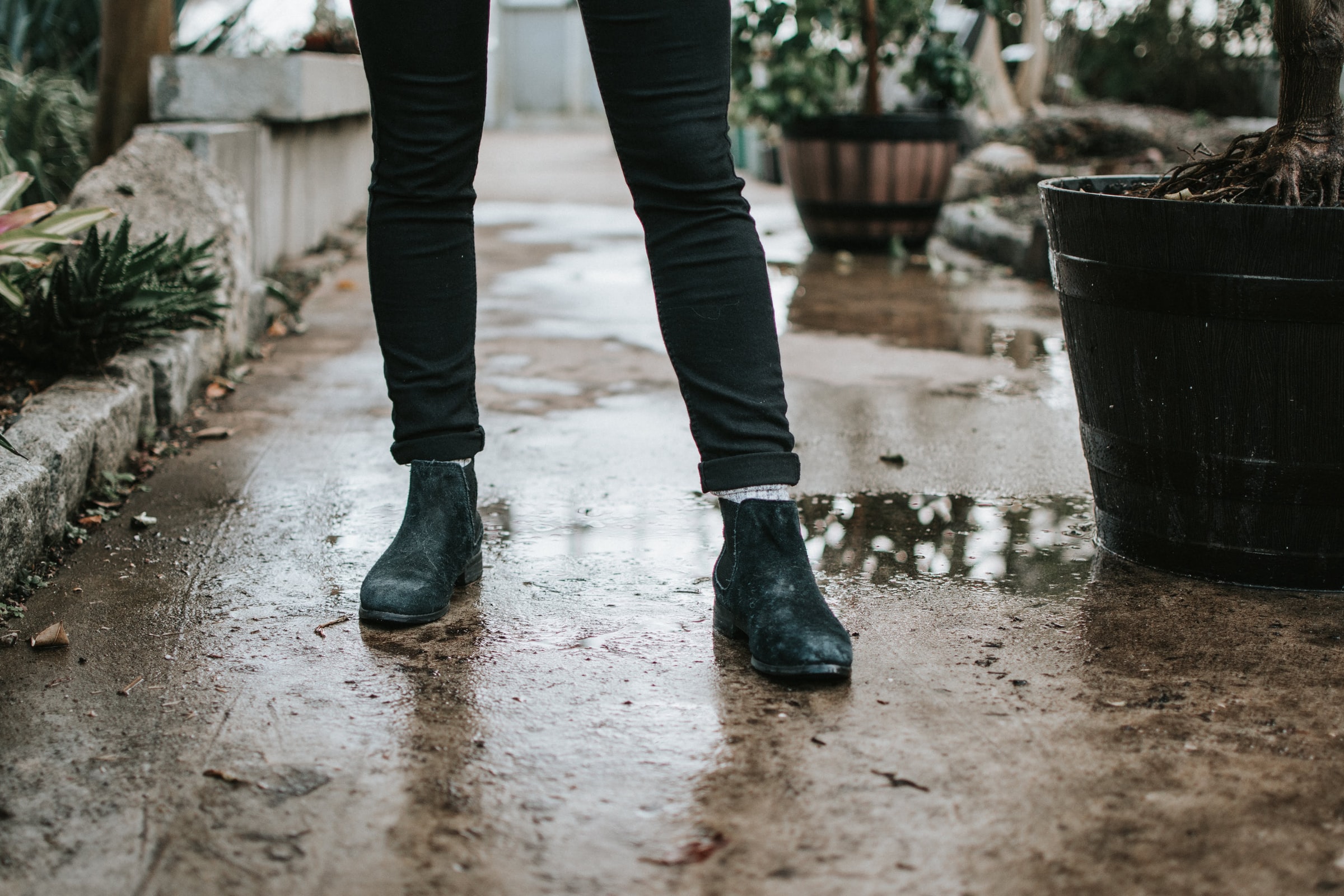 In the garden: gardening with La Niña
[ad_1]
It will be a long and wet summer due to the arrival of La Niña.
For gardeners, that means an adjustment in the way you've planned, planted, and maintained your slice of paradise.
We were under its spell last summer, so this shouldn't be new, unless you're new to your gardening journey.
The good news is that the Bureau of Meteorology science group informs us that this time around, La Niña is going to have a milder effect on us.
A natural weather phenomenon, La Niña occurs when there is a change in weather conditions and ocean temperatures in the Pacific Ocean around the equator.
The waters are cooling and the clouds, with their rain, are heading towards us in Australia.
While this event usually only happens once in a while, it can happen for several years in a row like this summer.
In general, La Niña brings more rain, cooler average daytime temperatures, and warmer nights, so let's explore what a difference this will make for your garden and what can you do about it.
La Niña action plan
All that humidity at a warmer time of year is an open invitation to the dreaded mold.
If you're planting now, build mounds to make each new plant appear in raised beds, whether they are containers or completely mounded areas.
This helps in soil drainage and can help increase air flow in some situations.
Speaking of airflow, now is not the time to plant too closely, in fact give all of your new botanical friends some space in between to help keep the air flowing around. them.
The mulch will hold water for any heat waves that might arise, but now more than ever you need to make sure the mulch is away from the trunks and stems, at least a good span or more depending on the size of your plant. .
You will need to go out into your garden every day as the water will start to pool, which will also cause the plants to grow faster.
You need to watch things more closely.
Cut and prune the leaves and lower branches of the plants and remove some of the side branches to open up this breathing space for your plants as well.
Empty containers filled with water, remove dead and dying foliage, fruits and flowers, and inspect for signs of disease, especially fungal problems.
Spray zucchini, melons, pumpkins, squash and cucumbers weekly if powdery mildew appears with a mixture of half milk and half water or 2 cups of water with ½ teaspoon of baking soda mixed.
Never use in full sun, make sure all areas of the plant are covered and repeat after it rains.
While grouping potted plants together can be a positive step in creating a microenvironment with higher humidity, you may find that they too will do better now with a little space between them.
The extra water will also cause nutrients in garden soil or outdoor potted plants to dilute and run off, requiring additional feeding.
Slow release granular fertilizers are a good solution at this time as they will give you a longer period of effectiveness compared to liquid or even solid formulations.
Make sure your compost pile is not too wet.
You can cover and you can also fix compost that has gotten too wet but by turning and adding extra dry ingredients such as cardboard, straws, sawdust, and chipped garden pruning.
With all the water, La Niña causes an increase in cloud cover. When planting, therefore, adjust your plans to get the maximum amount of sunshine for the plants that need them.
Move potted plants to areas that will receive more sun if needed, don't go by what is usual with them.
With the decrease in sun and heat due to cloud cover, you might notice a decrease in products, but don't worry, it's just nature and next year things should be back to normal. normal for you.
One upside is that you may be able to plant a bit outside of the "normal" season this year with an early fall planting, but just like our daily weather forecast things can change.
Watch your own area, note the temperature each day to determine trends, but ultimately we all know that a few hot, harsh summer days can ruin the best intentions.
My advice is to plant indoors (greenhouses and stands) so that you can easily move them to more user-friendly areas if necessary.
One final note, these conditions bring out a lot of creepy critters.
Funnel webs and snakes to name just two.
Always wear gloves and closed shoes, and shake gardening boots and shoes before putting them on.
Gardening Book Review: The Good Life, How To Grow a Better World by Hannah Moloney
Affirm, 2021 ISBN: 9781922419385
I'm going straight to a branch here and to be honest.
I saw this book and hesitated.
Yes, I heard the hype, but it seemed a bit on the hip, and I need a big dose of substance as well as inspiration in my gardening books.
Then a friend had a copy when he visited me last week and yes I have now ordered mine.
Hannah shares her life, the good life, with contagious joy and in a way that will inspire you to look at what you already have around you and make the most of it.
This energy is that of practical positivity with an emphasis on actions that will ensure a better world for all of us.
A much needed example of the simple steps we can all take towards independence, self-care and community involvement.
Sprinkled with recipes (yogurts, breads, garden aids), tips, examples, tutorials (DIY water tanks!) Sustainable gardening books for the rest of us.
Also, you make me wanna have pink hair Hannah again.
This book would make another great Christmas present.
GARDENING GUIDE FOR COASTAL GARDENERS THIS WEEK
It's time to plant some blooming potted roses and get that potted color for Christmas.
A few of the things you might be planting this week include just about any culinary herb, Asian greens, asparagus, artichokes, beans, red beets, broccoli, cabbage, Cape gooseberry, bell pepper, carrot, celeriac, celery, chicory, chili, choko, cucumber, eggplant, fennel, ginger, horseradish, kale, kohlrabi, leek, lettuce, squash, mustard greens, okra, parsnip, potato, pumpkin, radish, arugula, salsify, silver beet, spring onion, sweet corn, squash, sweet potato, taro, tomato, turnip, green warrigal, sunflower, aster, bedding begonia, calendula, poppy california, carnation, celosia, chrysanthemum, coleus, cosmos, dahlia, dianthus, everlasting daisy, gaillardia, gazania, gerbera, honesty, inpatients, kangaroo paw, marigold, nasturtium, phlox, portulaca, salvia, snapdragon, waratah, zinnia .
You and Your Garden: Toukley Leeches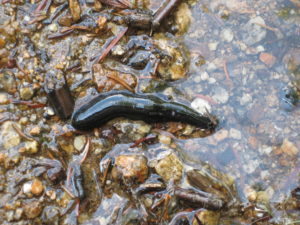 Q. Dear Cheralyn,
We have been living in Toukley for four years now and have noticed leeches in our garden.
It's new because we haven't noticed them before.
Why is this happening and what can we do about it?
Diane, Toukley
A. Hello Dianne, although they are a natural part of our environment, they are not pleasant to find in your garden, I agree.
Not all leeches are bloodsuckers, some find plants to be a much tastier alternative.
Some are aquatic and some are dwellers of the land, but I can see that you have an abundance of bloodsuckers that need to be shown on the doorstep, so here are some tips you could try.
While this may not be good for all of your plants (do a patch test), spraying lemon juice or a dilute solution of lemon juice and water has been found to be helpful in keeping them at bay.
Sprinkling salt in an area they are crossing will also help, but like lemon juice, it can negatively affect the plants in your garden.
Simple preventative measures include ensuring better drainage in your garden and not allowing water to pool in plant pots and containers.
Empty and clean bodies of water regularly and if they aren't home to aquatic life, a drop of white vinegar can help deter them.
I love this old method of drawing them.
Get the liver as fresh as possible from the local butcher.
Place it on a plate in the affected area, once it is full of leeches, place it in an airtight container and throw it away.
Bouquets of love,
Cheralyn
Next week: Merry Christmas with trees, bushes and flowers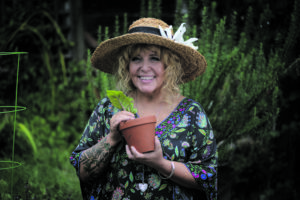 Cheralyn Darcey is a gardening author, community garden coordinator and, along with Pete Little, "At Home with The Gardening Gang" host from 8am to 10am live every Saturday on CoastFM963.
She is also the co-host of @MostlyAboutPlants, a weekly podcast on botanical history and gardening with Vicki White.
Send your gardening questions, events and news to: gardeningcentralcoast@gmail.com
[ad_2]