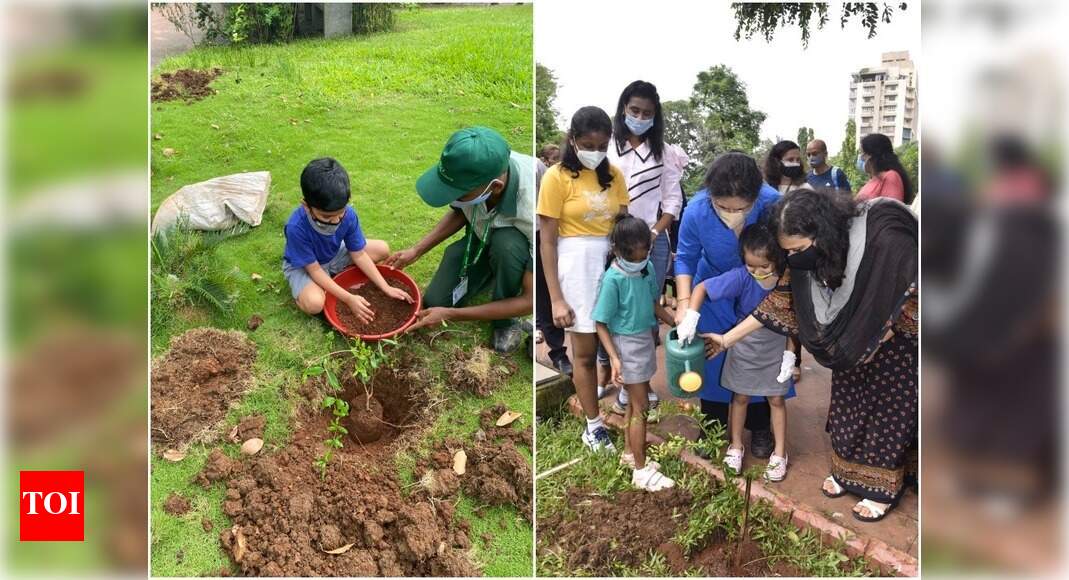 City school organizes planting campaign to connect students with nature | Events Film News
[ad_1]
It is always nice when awareness is created about the nature and the value of greenery and recently young schoolchildren have taken up this cause. Malabar Hill Cathedral & John Conon Infant School had an idea to help their students celebrate Friendship Day in the most beautiful way … with nature! They grew saplings for a month and then planted them in four different public gardens in the city with the help of the MCGM (Municipal Corporation of Greater Mumbai).
How the idea was formed
The event was part of the school's conscious gardening program which aims to instill a connection with nature among young students. It all started when Jignasa Shah, a school parent who runs a gardening and landscaping business, donated 240 fruit trees to the school. The school then involved its students – who are in the 5-7 age range – and each student received a sapling at home in June. The children fed the saplings for a month and developed a sense of belonging and responsibility for living together with the saplings. Post this, they have been invited to four different public gardens nearby in lots to plant these young fruit trees. The event was scheduled for Friendship Day, August 1, to mark the renewal of friendship with nature.
Sporting their green thumbs
The students visited these four gardens with their parents, the teachers, the principal Ms. Sharmila Lele and the dean of the school Ms. Meera Issacs. A total of 240 fruit trees – mango, chikoo, guava, apple, berry, pomegranate and lime with a lifespan of 50 to 100 years – were planted. The groups followed the appropriate Covid-19 protocols and the event took place over different time slots spread over four hours. It was a learning and enjoyable experience for the students as well as their parents. According to Sharmila Lele, "We planned this program to honor the United Nations Decade for Ecosystem Restoration. The objective was to create a strong student agency while strengthening the children's sense of responsibility towards the environment. It was great to see the students doing their bit. "
[ad_2]