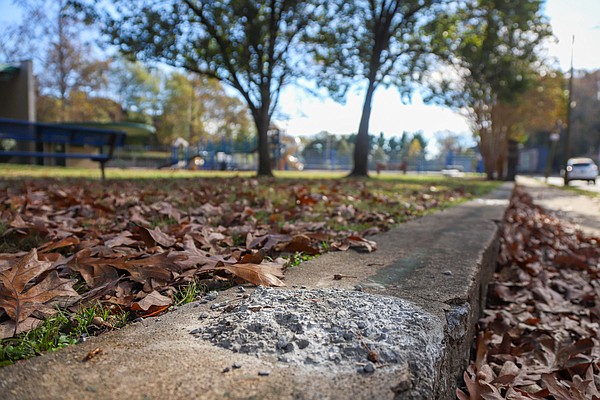 Chattanooga updates parks, popular public requests include botanical garden, more communication
Residents of Chattanooga neighborhoods may have noticed recent changes to their local parks, such as new benches, playgrounds and barbecue grills, thanks to $500,000 in funds freed up through "lean operations" and "one-time vacations for staff," according to a press release. Release.
New playgrounds have been added in about half a dozen parks including Francis B. Wyatt Park in North Chattanooga and Harris-Johnson Park on the south side. Another new playground is under construction at Ted Bryant Park on East 10th Street and could be completed as early as this week, according to Brian Smith, director of marketing and communications for the city's parks and outdoor activities department.
A change to a neighborhood park proved unwelcome for some users, and now the city is hosting a Park Spark event to gather feedback before making further changes.
Several neighbors have expressed concern about the removal of part of the chain-link fence that has surrounded Riverview Park for decades. They say the fence prevents young children from bumping into traffic and have expressed confusion as to why the fence was removed without notice.
Jenny Hill, who represents the area on the city council, said via text that constituents had told her of their concerns about the removal of the fence.
Anyone interested in providing input on changes to Riverview Park or the City's Parks Master Plan can attend the Park Spark event from 3-6 p.m. Friday at Riverview Park.
Similar events have taken place in nearly a dozen parks in different areas of the city, such as Avondale and Eastdale, to engage the public over the past few months as part of the six-month period of public participation in the city's new parks master planSmith said in a phone interview.
In addition to giving communities the opportunity to gather and participate in family activities, events are also an opportunity for park officials to ask community members what improvements they want to see in their parks and events they would like to attend, such as concerts or movie nights.
"It's just about getting into the neighborhood and talking to the people who use the park the most," Smith said.
When former New York City Parks Commissioner Mitchell Silver visited the city last week, he offered some ideas on how to open up some of Chattanooga's parks and remove existing fences, if any. appropriate, Smith said.
(READ MORE: Chattanooga is one of six US cities chosen for the Parks Equity Accelerator program)
In the case of Riverview Park, Smith said it was possible to redesign the fence or use landscaping as a barrier instead of fencing to improve the look of the park.
"It's one of our oldest parks, and the chain link fence that used to be there could use some maintenance, so we're now looking at a better way to put up a barrier," said said Smith, adding that potential redesigns could include a rope. -type fence or the addition of benches inside and outside the park.
"We know this is a high traffic area, and we want to make sure that…everyone who visits the park is safe, but there may be more aesthetic ways to design this. We want the public to give us some ideas, and maybe we can come back here soon with a plan and come up with something the neighborhood will really appreciate."
The public has until Friday to submit their responses to the second online survey of city parkswhich Smith says is a deeper dive into the topics people covered in the first online survey and in public meetings that began this summer.
Officials were "pleasantly surprised" that 70% of respondents to the first poll said they liked their parks, he said. More connectivity between parks is something that many have said they want in the form of greenways and protected natural areas, and people have also expressed a desire for more outdoor programs in parks and community centers.
The second survey attempts to gather more detailed information about those previous comments, such as how people want to get to their parks and how the city can provide more connectivity to parks while maintaining security.
The No. 1 request received as part of the investigation was for a botanical garden, Smith said.
"As far as creating a full-fledged botanical garden like Atlanta or Huntsville, we're not quite there yet, but you never know," Smith said, when asked if the city was considering the addition of a botanical garden.
The parks department will compile all data from surveys and public meetings and present a plan to city council and the mayor's approval in the spring, he said.
To learn more about the plan or to sign up for the Department of Parks and Outdoors newsletter, visit chattanoogaparksandoutdoorsplan.com or contact Smith at bsmith1@chattanooga.gov.
Contact Emily Crisman at ecrisman@timesfreepress.com or 423-757-6508. Follow her on Twitter @emcrisman.